Points Miles and Bling (blog) contains referral or affiliate links. The blog receives a small commission at no additional cost to you. Thank you for your continued support. Credit Card issuers are not responsible for maintaining or monitoring the accuracy of information on this website. For full details, current product information, and Terms and Conditions, click the link included.
Aeroplan has unveiled a lucrative offer to help current Aeroplan Elite status members accelerate their earn toward 2024 status qualification. Current Elite members that get American Express Aeroplan Reserve Card and earn 20,000 Aeroplan points on eligible card purchases made on or after July 7, 2023, and posted to the linked account by October 31, 2023, will receive 20 eUpgrade credits and 15,000 Status Qualifying Miles (SQM). This Aeroplan Status Offer is aimed solely at Elite members who do not have a premium card already. Aeroplan members with an existing American Express Aeroplan Reserve Card on July 6, 2023, are not eligible for this Offer.
Aeroplan Status Offer – Amex 2023
Registration is required to be eligible for this lucrative Offer, and here's what you need to do to unlock the additional 20 eUps and 15k SQM offer
Step 1: Between July 7 and October 31, 2023, Register for the Offer here.
Step 2: Apply and get approved for the American Express Aeroplan ReserOfferrd
Step 3: Earn 20K Aeroplan points using your Card (on any eligible card spend through base and category accelerators), posted into your Aeroplan account by October 31, 2023
Some requirements and exceptions to note with this Offer:
The Aeroplan number in the American Express Aeroplan Reserve Card application must match the Aeroplan number linked to the email on file with Air Canada and registered for the Elite Status Offer.
Bonus eUpgrade credits will be issued on a promotional basis and thus ineligible for the Premium co-brand card Rollover eUpgrade benefit.
Supplementary cardholders are not eligible for the Status Offer.
The Aeroplan Status Offer is an excellent opportunity for existing Elite members who do not have the Amex Reserve card and require that additional boost toward organic status qualification. For those that meet the requirements of this Offer, the status thresholds to meet 2024 Elite Status requirements would look like this;
Aeroplan 25k –  Earn 25,000 10,000 SQM or 25 SQS, in addition to $3,000 in SQD
Aeroplan 35k –  Earn 35,000 20,000 SQM or 35 SQS, in addition to $4,000 in SQD
Aeroplan 50kOfferarn 50,000 35,000 SQM or 50 SQS, in addition to $6,000 in SQD
Aeroplan 75k –  Earn 75,000 60,000 SQM or 75 SQS, in addition to $9,000 in SQD
Aeroplan 100k –  Earn 100,000 85,000 SQM or 100 SQS, in addition to $20,000 in SQD
Current Elite members that get the American Express Aeroplan Reserve Card will earn the offer benefits in addition to the lucrative welcome bonus (up to 115,000 Aeroplan points) on the Card. The current elevated Offer on the Reserve card ends July 24. Ideally, Elite members should register for the Aeroplan promotion and get the card approval by July 24 to realize the best value from this Offer.
American Express Aeroplan Reserve Card – Apply Now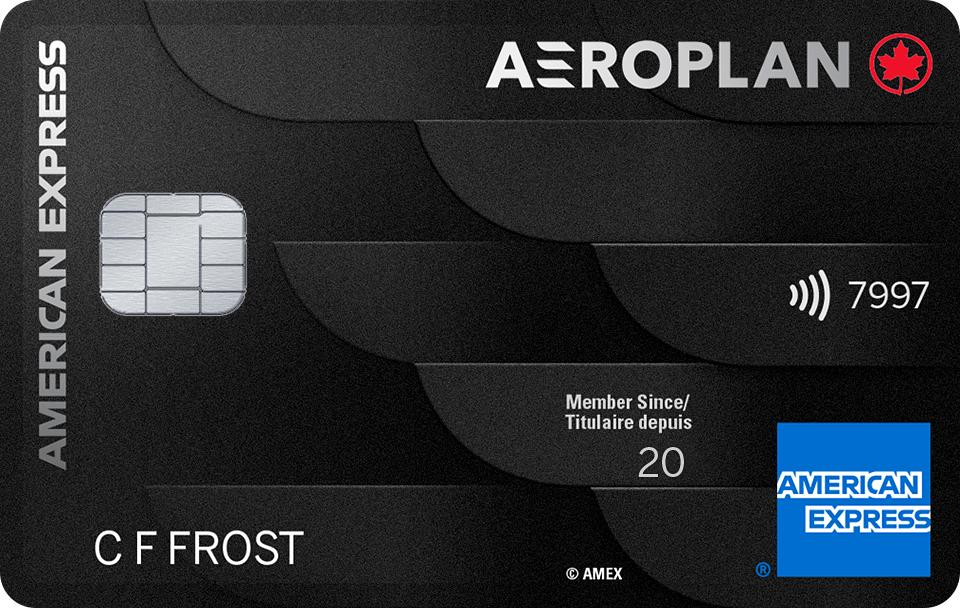 Annual Fee: $599
Welcome Bonus Offer:

Up to 115,000 Aeroplan points (Apply by July 24, 2023)

45,000 Welcome Bonus points with $6,000 in net purchases in the first three months of Cardmembership
7,500 Aeroplan points for each monthly billing period with $2,000 in purchases on the Card for the first six months of Cardmembership (up to 45,000 Aeroplan points)
25,000 Aeroplan points with a purchase between 14 and 17 months of Cardmembership

Earn Rate:

3x the points on eligible purchases made directly with Air Canada®* and Air Canada Vacations®*
2x the points on eligible dining and food delivery purchases in Canada
2x the points on eligible purchases with Rocky Mountaineer. Plus, you could receive a Complimentary Hotel Room Category Upgrade on the first and last night and a Complimentary Upgrade from SilverLeaf to GoldLeaf class of service when you book directly with Rocky Mountaineer using your Aeroplan Reserve Card.
1.25x the points on everything else

Exclusive Benefits at Toronto Pearson International Airport:

Access to Pearson Priority Security Lane
Complimentary valet service
Save 15% on parking rates at the Express Park and Daily Park
Save 15% on Car Care Services

Air Canada Priority Airport Service Benefits:

Air Canada Priority Check-in
Air Canada Priority Boarding
Air Canada Priority Baggage Handling

Lounge Access:

Access to more than 1,200 Priority Pass™  airport lounges around the globe.
Access to select Air Canada Maple Leaf Lounges™* and Air Canada Café™* in North America with a same-day ticket on a departing Air Canada or Star Alliance®* flight. One Guest is allowed.

Additional Benefits:

Receive up to CAD 100 in statement credits every four years when a NEXUS application or renewal fee is charged to the Card
Earn 1,000 Status Qualifying Miles and 1 Status Qualifying Segment for every $5,000 eligible net purchases charged to the Card. Rollover unused Status Qualifying Miles to qualify for Air Canada status the following year
Roll over any unallocated Aeroplan Elite™ Status Qualifying Miles and unused eUpgrade Credits to the next year to enjoy during your travels
One Annual Worldwide Companion Pass when you spend $25,000 in net purchases before your Card anniversary date. Buy an accompanying Air Canada economy class ticket for a companion at a fixed base fare from $99 to a maximum of CAD 599 (plus taxes, fees, charges, and surcharges)
Free first checked bag, up to 23kg/50lb for up to 9 people travelling on the same reservation on Air Canada flights
Earn Aeroplan Points faster with Additional Cards ($199 for each Additional Card to enjoy some of the Air Canada travel benefits that the Basic Cardmember receives, $0 for each Additional Aeroplan®* Reserve No Fee Card to earn points faster)
Access to Entertainment and more through American Express® Experiences:

Enjoy a variety of special offers and events in music, sports, Entertainment, dining, retail, and more, created for Cardmembers
Front Of The Line®: access presale and reserved tickets to buzzworthy virtual concerts, drive-in events and other experiences
Details of the new Amex Offers on Aeroplan Credit Cards can be found here.